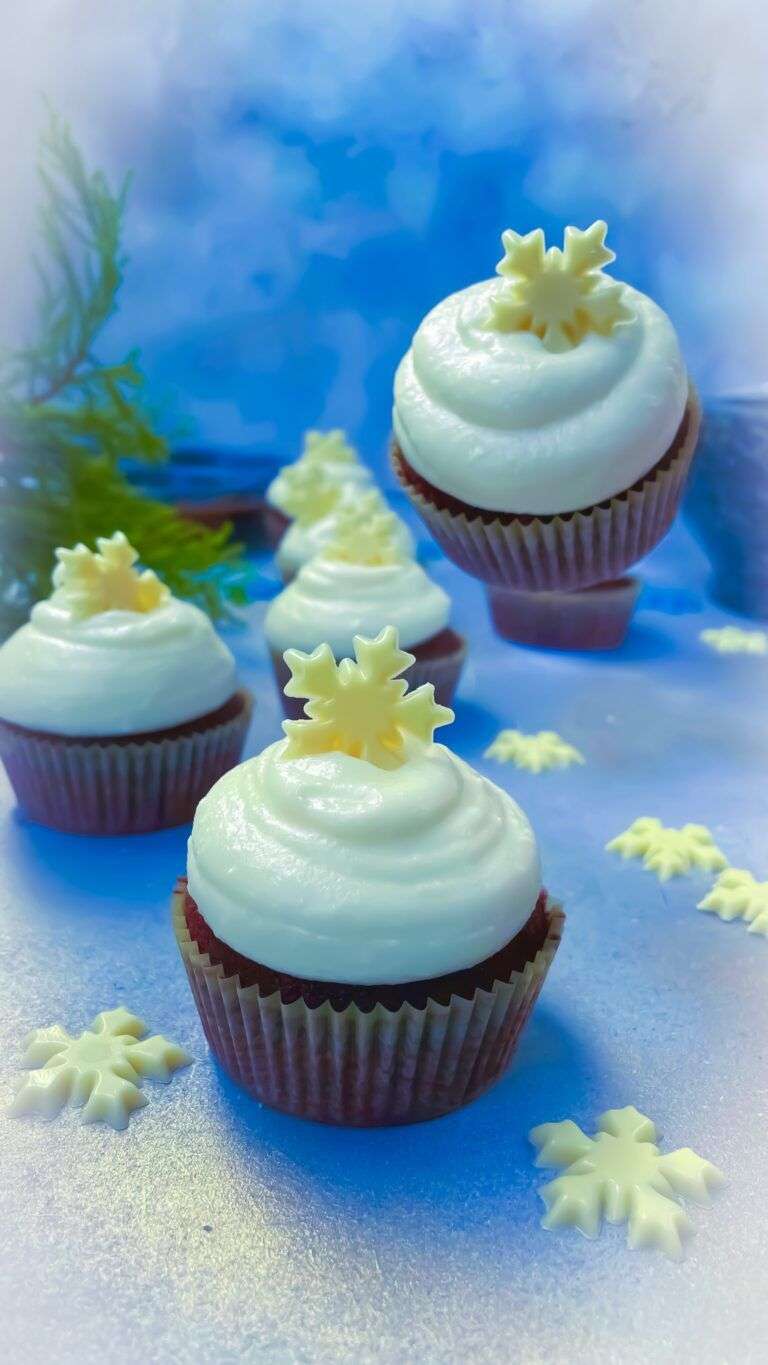 Easy red velvet cupcakes ,delicious and simple!
Yield:12 cupcakes
Prep time:20 min+baking time

Red Velvet Cupcakes:
2 eggs
pinch of salt
120 gr brown sugar
1/2 teasp baking powder
vanilla flavour
1-2 tbs espresso coffee
1 tbs cocoa powder
100 gr butter
120 gr flour
1/4 teasp red food coloring

CHEESE FROSTING:

100 gr butter at room temperature
200 gr soft cheese 
100-150 gr confectioners sugar
Preheat your oven to 170°C
Prepare 12 hole muffin trays with snug-fitting paper cases.
Into a large bowl beat 2 eggs with a pinch of salt and 120 gr brown sugar (you can also use granulated sugar if you want to).
Add 1/2 baking powder ,vanilla flavour, 120 gr sifted flour, 1 tbs cocoa powder , mix until everything is well incorporated.
At last add 1-2 tbs espresso coffee , 100 gr butter melted and 1/4 teasp red food-coloring.
Whisk very well the mixture and  then fill your paper cases two-thirds full with the mixture…
Bake in a preheated oven at 170 °C  for about 20 min.
CREAM CHEESE ICING:
 Mix your room temperature butter(100 gr) with the cream cheese (200 gr)and confectioner sugar(120-150 gr) until smooth.
When your cupcakes are cool ,decorate them with the icing cream ,chocolate sprinkles ecc
Enjoy your delicious red velvet cupcakes! 🙂
Baking time:Preheated oven to 170°C-20 min
© 2021, The chocolate brain. All rights reserved.