Super soft lemon cake loaf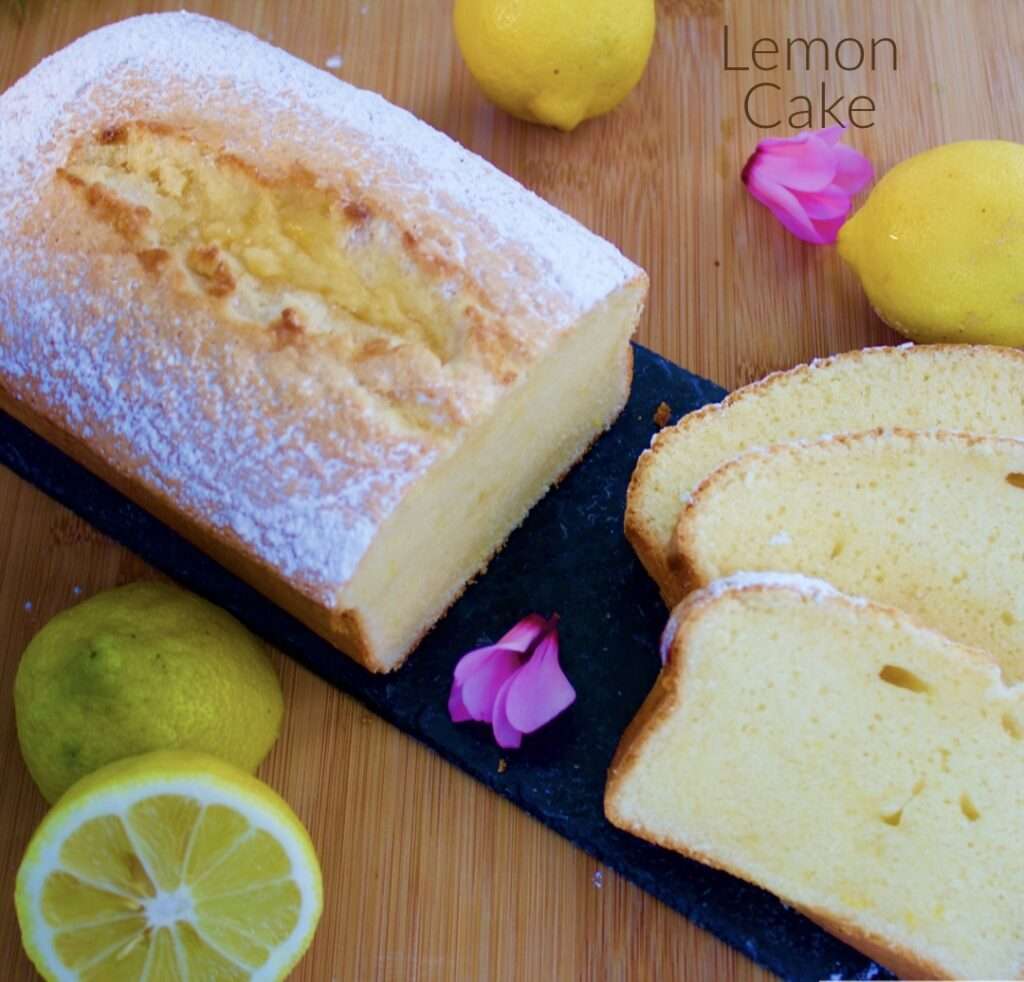 This soft lemon cake loaf is so fragrant….without butter and milk …it will fill your home ,when baking ,with an awesome fragrance….enjoy it with a cup of tea or a glass of milk, it's amazing…so simple but still so delicious..
Yield:1 lemon cake
Prep time:10 min +baking time

5 eggs
210 gr sugar
3 gr salt
55 ml water
25 ml lemon juice (squeezed)
135 ml sunflower seed oil
200 gr flour
9 gr baking powder
1 lemon zest
Preheated oven at 170°C – 45 min
Preheat your oven at 170°C
Grease and line with baking paper a cake loaf pan
In a medium bowl ,with a hand mixer beat 5 eggs with 1 pinch of salt(3 gr) then add gradually 210 gr granulated sugar.
When all the sugar is well dissolved pour in, little at a time , 55 ml water ,25 ml lemon juice (one squeezed lemon cca) and 135 ml sunflower seed oil.
Sift the flour and baking powder and incorporate them to the mixture.
At last add 1 lemon zest for flavoring.
Bake in a preheated oven at 170°C for about 45-50 min.
Remove the cake from the oven ,place it to a cake rank to cool down .
When still hot sprinkle some confectioner sugar on top (optional)
Enjoy your lemon cake with some tea or coffee. 😉
© 2021, The chocolate brain. All rights reserved.