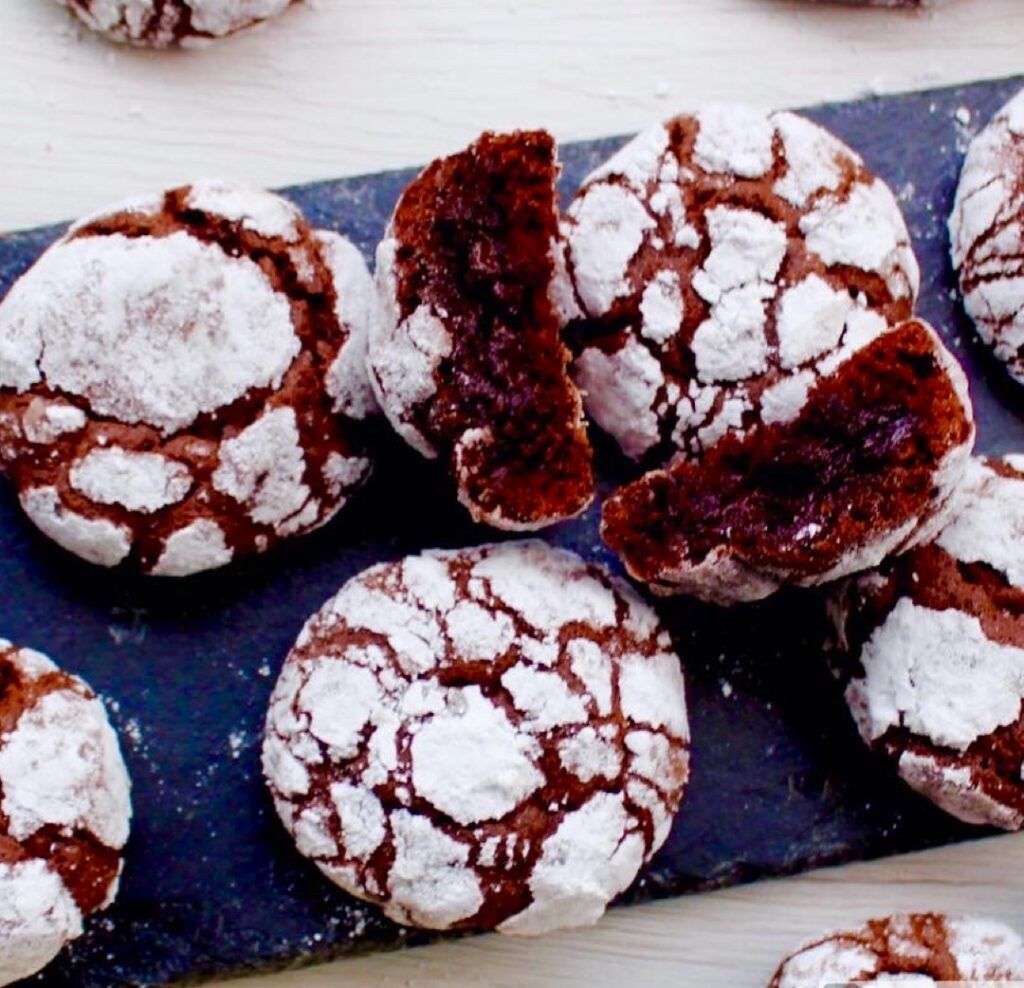 Yield: 10 -15 biscuits
Prep

time :

30 min

100 -120  gr dark chocolate
50 gr butter
2 eggs
90 gr sugar
150 gr flour
1 teasp baking powder
1 tbs cocoa powder
50 -60 gr chocolate chops
granulated sugar
confectioners sugar
preheated oven at 175°C - 10-12 MIN
Melt 100 – 120 gr dark chocolate with 50 gr butter in a double boiler (bain marie) stirring with a spoon.
In a separate bowl beat 2 eggs with 90 gr sugar then gradually add 150 gr sifted multi -purpose flour , 1 teasp baking powder .
Pour in the chocolate and the butter that you have melted before .
Add 1 tbs cocoa powder and 50 -60 gr dark chocolate chips and mix until you achieve an homogeneous mixture.
Put the cream in the fridge covered with plastic wrap for 1 hour.
After 1 hour remove from the fridge and with the help of a teaspoon form the dough into balls that you will round by pressing them lightly with your hands .
Pass the balls into granulated sugar and then into icing sugar.
Arrange the balls onto a baking sheet lined with baking paper.
Bake in a preheated oven at 175 °C for about 10 -12 min.
Remove from the oven and let them cool down before serving.
watch how to make it here:
© 2021, The chocolate brain. All rights reserved.